OMG! Oprah joined our Zoom!
The Queen, Her Majesty, Her Royal Highness Ms. Oprah Winfrey blessed us with her presence in a recent Breadcrumbs Creative virtual meeting. We partnered with Oprah's production team to enrich and equip lucky attendees with a success toolkit that included lessons in compassionate leadership, goal setting, and effective communication. This younger generation of fierce female entrepreneurs and changemakers left feeling emboldened, empowered, and noticeably excited!
Through various brainstorms and creative coaching, we discovered a theme for the meeting that encapsulated the experiences of each attendee as a seed for their growth potential. We selected the theme "Hope Through Hardship" after these options were left on the cutting-room floor:
"Advancing Beyond Adversity"
"Flex Your Fierceness"
"Tomorrow Starts Today"
We emphasized the word through as a reminder to the attendees that great entrepreneurs and strong leaders frequently experience hardships on their journeys. But it's the attitude and ethos to persevere in spite of what holds us back that distinguishes great from good. The way one approaches a situation is just as, if not more, important than the action taken.
As exhibited in all my posts, there's often a parallel experience in life that is mirrored in one's entrepreneurship journey. Discovering this common thread on one hand affords you the ability to preempt the cause from the effect you experience on the other. And the time between this cause and effect is golden as it is the time left only to be filled by hope. A hope for a learned lesson. A hope for your desired outcome. A hope for an upward trajectory.
The intersection of time for this meeting was timely in that as Women's Herstory Month ended, the National Month of Hope arrived. And it could not have arrived soon enough especially on this day of April first; also, fondly referred to as Happy April Fool's Day! ;)
...
...
...
I commend you and congratulate you for making it this far down the article. You've shown endurance and curiosity that fills me with gratitude! You've also expressed to me that you support a reality in which a future conversation, connection, or collaboration could actually manifest with Ms. Winfrey herself! Thank you for bringing your #bosslady energy and positive vibes!! I will soon not forget! xo.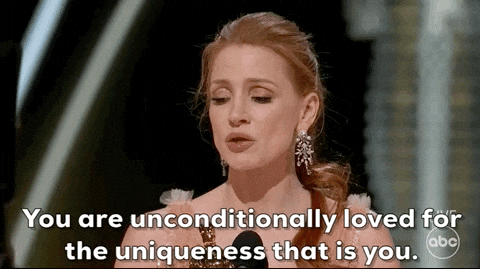 Keep in the loop with sparks of creativity (and fun) twice a month with The Noteworthy!